Story behind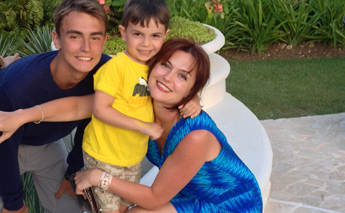 A mother of two from New York, Olivia Entin stumbled upon what would become the inspiration behind her flourishing business when she was searching for the ideal clothing for her children. Perusing sites, shopping malls and clothing aisles, Olivia noticed that missing among the numerous racks of clothing was a line of baby accessories that provided safety and optimal comfort for children as well as a fashion-forward appearance. As newborns and toddlers have sensitive skin and are vulnerable to ENT ( ear, nose and throat) complications, Olivia knew that she, as well as other new parents, needed a line of accessories that keep babies safe by covering their ears and at the same time not harming their sensitive skin. With her Master's Degree in Fashion Design and Technology and an experienced mother, Olivia set forth with the support of her family to provide the children's market with a niche product that would provide safety and comfort to children and began her small business, Dots on Tots.
Company name came about after the incident when Olivia's youngest son placed colored dots on his hat while playing with crayons. Dots on Tots is a baby headwear company specializing in ear flap hats made from natural, certified-organic cotton.
Dots on Tots features innovative hat designs for male and female children ages newborn to 5T that serve to protect infants and toddlers from cold weather and wind as well as ear, nose and throat infections.
Dots on Tots is gaining popularity among parenting and health media as followers are educated on the sensitivities of young children and the impact a quality, organic products can have on their overall health. Olivia Entin made it her mission to ensure all products are ideal and safe for children, as all products are created with low-impact dyes, eco-friendly, breathable, irritant-free fabric, and manufactured right here in the USA.
Olivia's newest style, Noise Reduction hat features ear protection inserts that reduce the outside noises which is ideal for outdoor games, concerts, other public events as well as children with hearing sensitivities.